Conference History - AAME 2018
2018 the International Conference on Aeronautical, Aerospace and Mechanical Engineering (AAME 2018) was held in Sarawak, Malaysia on June 28-30, 2018, with the collaborations of the Curtin University Sarawak, Malaysia as the Hosting Partner, and Sarawak Convention Bureau as the technical supporter.
The opening remarks of AAME 2018 were made by Prof. Vincent Lee Chieng Chen, (Conference Chair) together with Prof. Ir. Dr. Mohd Hamdi Bin Abd Shukor.
AAME 2018 all accepted papers have been included in MATEC Web of Conferences Volume 202 (2018), and index by Ei Compendex and Scopus.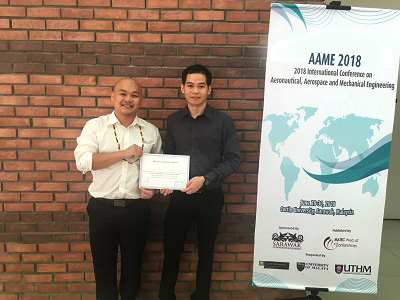 Best Presentation: Hoe Chen Hou, Curtin University Malaysia, Malaysia
Paper Title: Chatter Behavior in the Milling Process of Inconel 718: Effects of Tool Edge Radius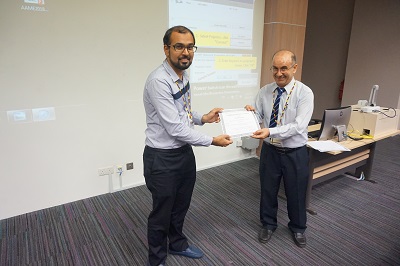 Best Presentation: Umeyr Kureemun, National University of Singapore, Singapore
Paper Title: Hybrid-Interface Stiffness Dependency in Woven Natural-Synthetic Composites